Last year, I bought my first
Dunny
. It was a Tara McPherson from the Fatale Series. When I opened the box, I remember the shop owner saying, "ooh it's a Tara! Wanna trade?" Good thing I refused. Apparently mine was one of the more sought-after ones!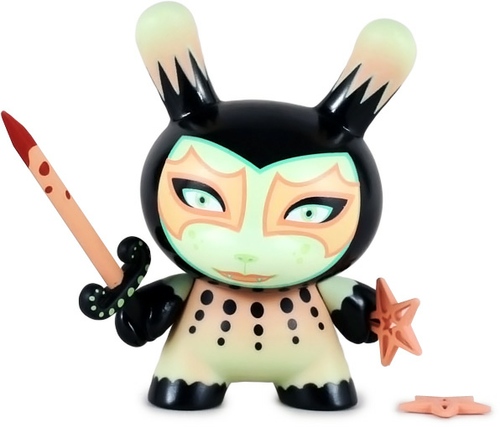 TaraMcPherson's Dunny from the Fatale Series.
I had no idea these little guys were a bit of a hot commodity among young artist cliques. I had just bought mine on a whim because I was attracted by the packaging and the thrill of not knowing what's in the box. Now I know better, and now I want more!
Below are some of my favorite Dunnys from previous releases. What are yours?
Anna Chambers
Tara McPherson
64-Colors
Koralie
Tad Carpenter